Unpacking
900 Downloads / DEMO-0.3.0 (News) / RPS / 1.0 info
---
Hey Unpackers today is my birthday, so i want to share some updates about the development of 1.0 & stuff:
900 Downloads:
After 92 of Unpacking release we reach 900 downloads! Thanks everybody for supporting the game and specially those who already bought the game! ;) (You can do it donating 1 or more USD, you will get an email from "rodelbusiness@hotmail.com" with a key for free download)
RockPaperShotgun (RPS):
Also i want thank to Jupiter Hadley, she helped a lot with Unpacking visibility and recently she wrote a review of the game for RockPaperShotgun, that got a lot of people into the game and some pre-buyers! =D
Rising in itch.io:
In consequence to the RPS post Unpacking is rising in the itch.io, getting up to 8th place in the simulators section!
Demo 0.3.0 (News):
I released a new demo version, this adds a new panel on the right side that contains the latest news about Unpacking!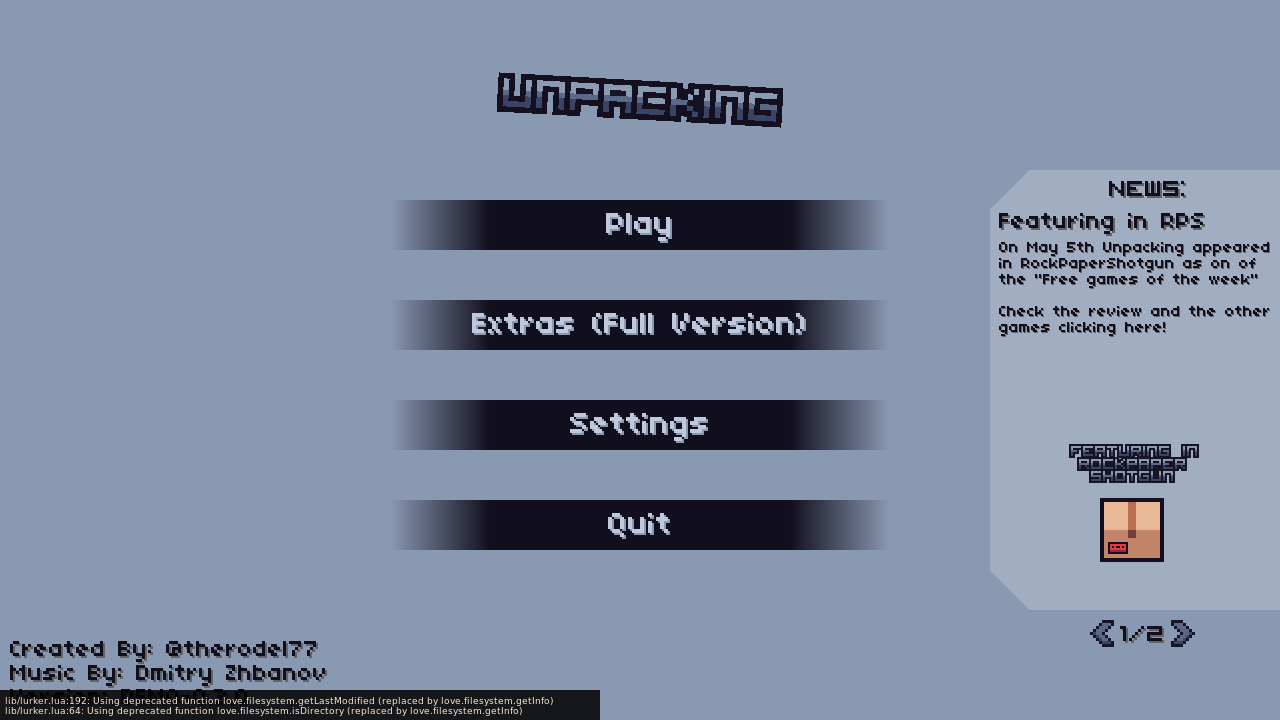 Updates about 1.0 (Full Version):
Also as first priority i am working very hard on the 1.0 full version, currently i am finishing day 8 and i have some screenshots of a new mechanic: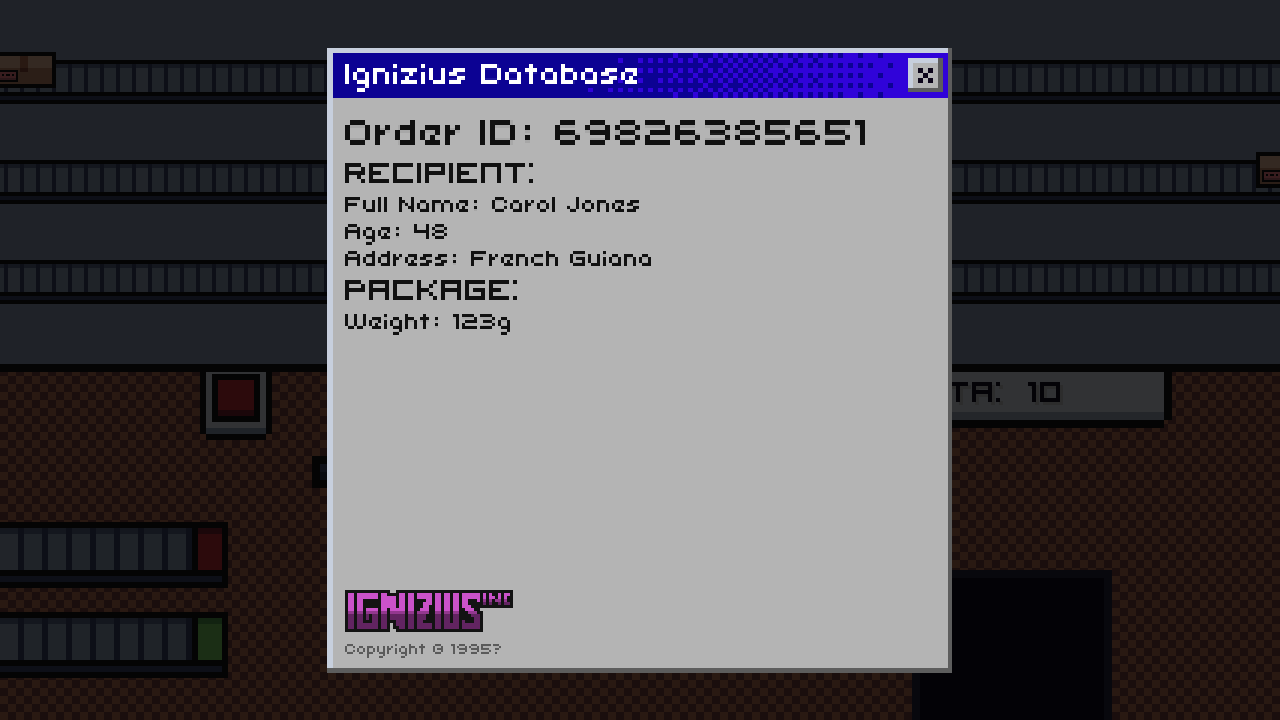 This is a database of another customer "Ingizius", you have to compare data with the database among other things to decide if the package is denied of accepted (Also there is a secret thing coming soon! :D)
Also soon i will be releasing the localization strings to let people help translating the game (I will create an official translation to Spanish)
Stay tuned for more news, see you!
Files
Version DEMO-0.3.0
May 12, 2018
Version DEMO-0.3.0
May 12, 2018
unpacking-windows.zip
8 MB
Version DEMO-0.3.0
May 12, 2018