Unpacking
Achievements, localization and ludum dare!
---
Hey unpackers! I am here with another devlog, today i have lot of news about the unpacking progress, probably the most important thing is:
Achievements:

As you can see, there are two type of achievements, the "progressable" and "just get it", also i added 3 sprites for achievement difficulty the "amateur unpacker" is gold just for test, but at the end it will be bronze
Localization:
I spent some time preparing Unpacking for localization, search another font that support at least latin1 and i used unifont as fallback, there is some test: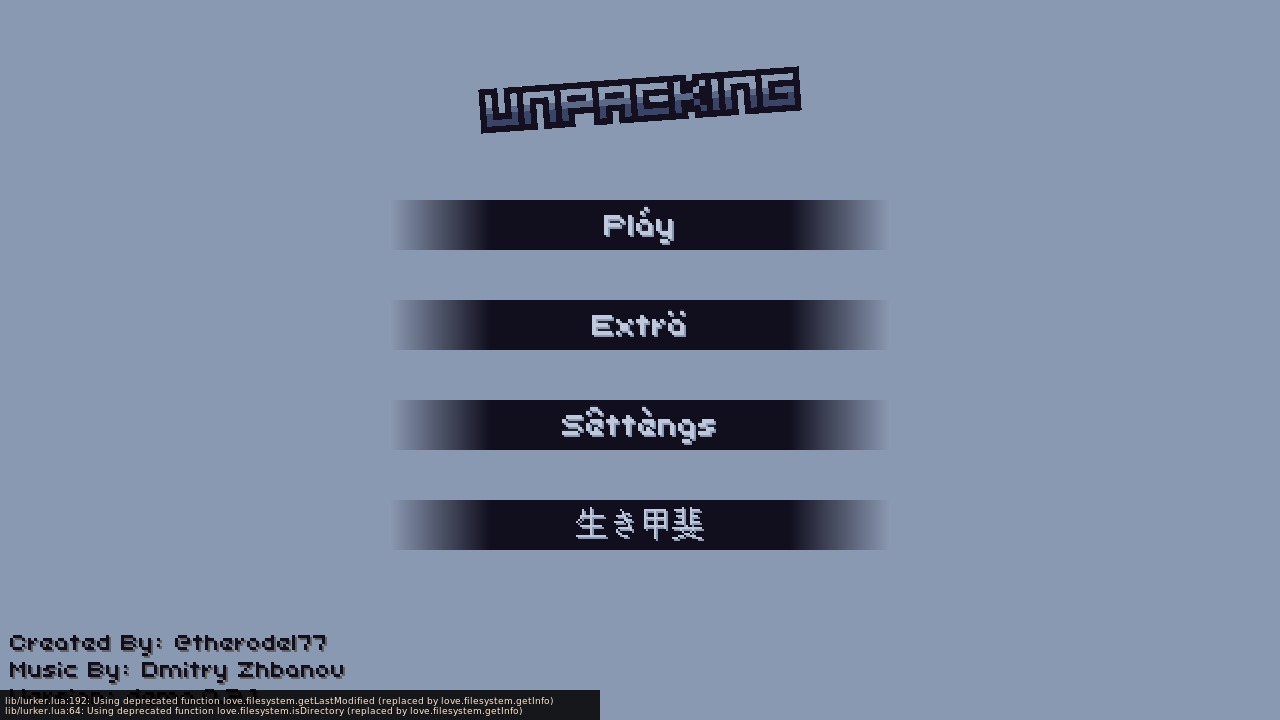 Is not a very huge change, but probably will save ton of time in the future
Ludum Dare 41:
Also i want to share my LD41 entry, if you want to try it: https://ldjam.com/events/ludum-dare/41/discorc
Its all for this devlog, see you soon with more Unpacking info!